Hello everyone!
We are happy to present to you our Easter Update 2023.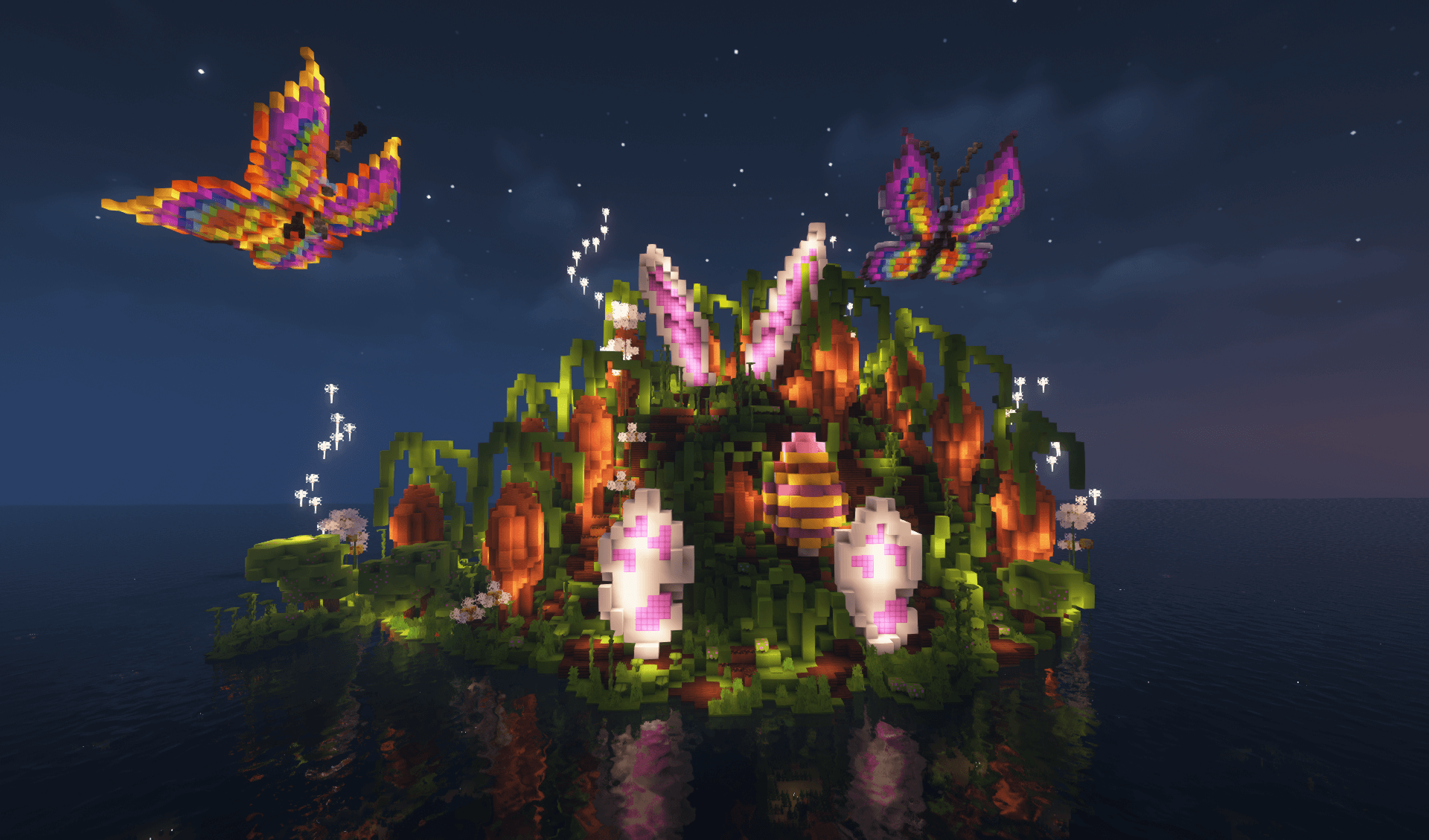 Flowers are blooming on the Mainworld, Easter eggs are flashing through the grass and the Easter bunny is hurrying to hide all the eggs.
This Easter, we have newly designed tools for your armory, but maybe not only your armory needs new furnishings. The furniture store has a special spring and Easter exhibition, and you can also win other decorations in the normal chest.
The Easter event runs from April 04, 2023 to April 18, 2023.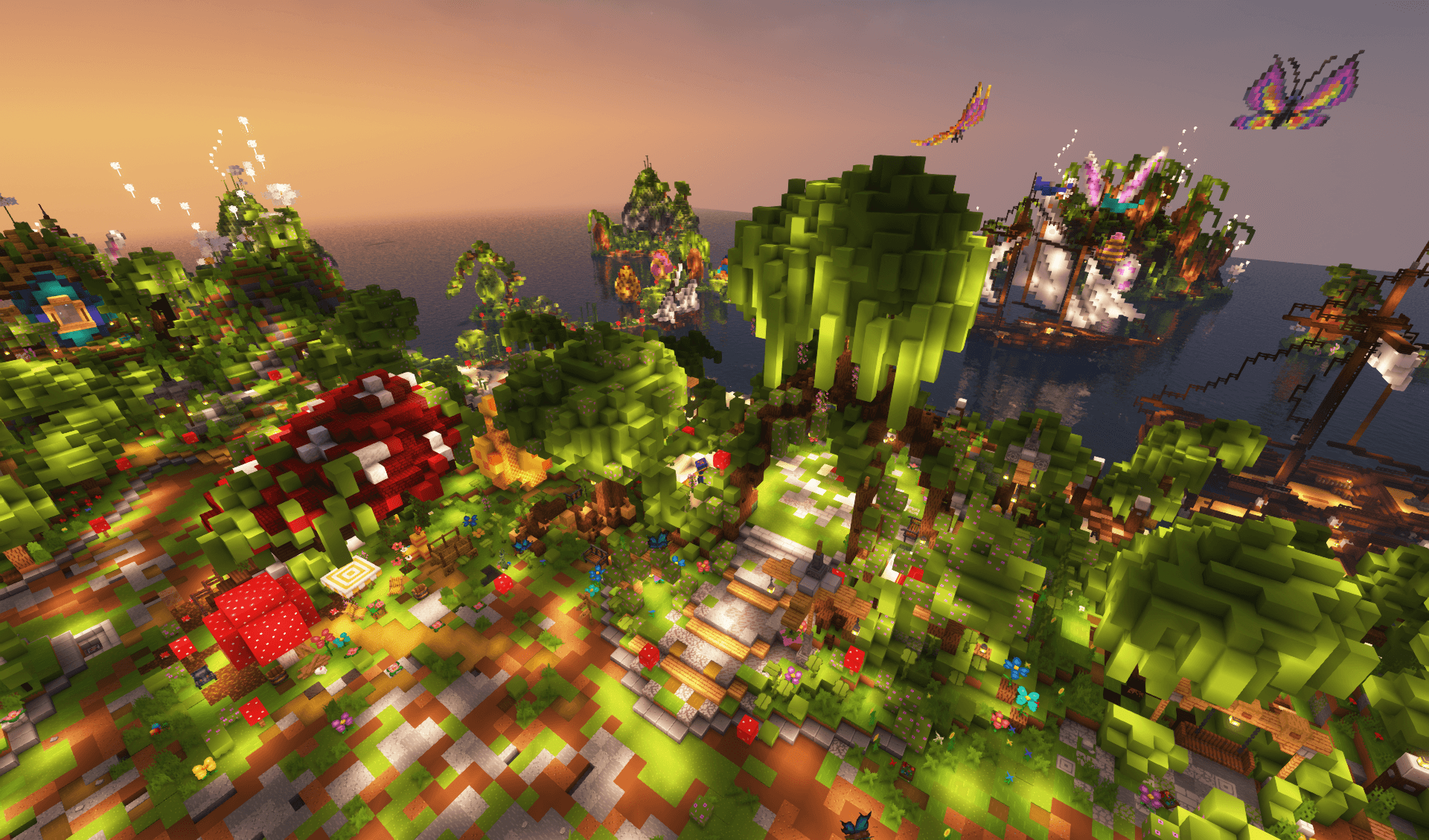 Easter includes a traditional Easter egg hunt, and you will also have the chance to find 100 golden eggs during the event on the Mainworld, click on them to mark them as found. Not sure how many you already collect? Just use /eggs to figure it out.
Great prizes await you.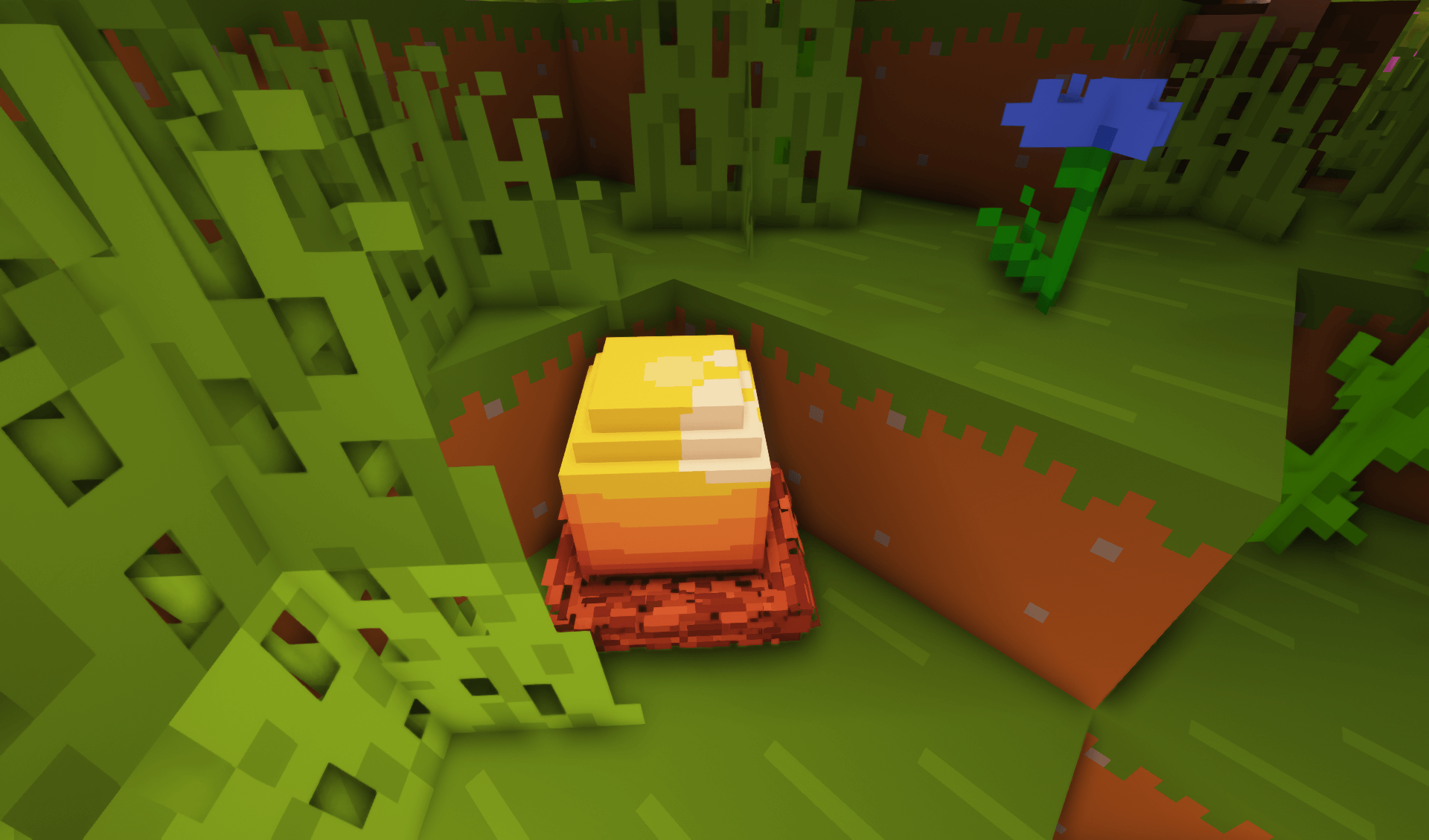 To be prepared for any rabbit attack, we have added a newly designed sword and shield to the crystal box for protection. The tools for the garden are also designed to match. The 6 new designed weapons and tools have efficiency 6 or sharpness 6.
This equipment can only be gained during the Easter event: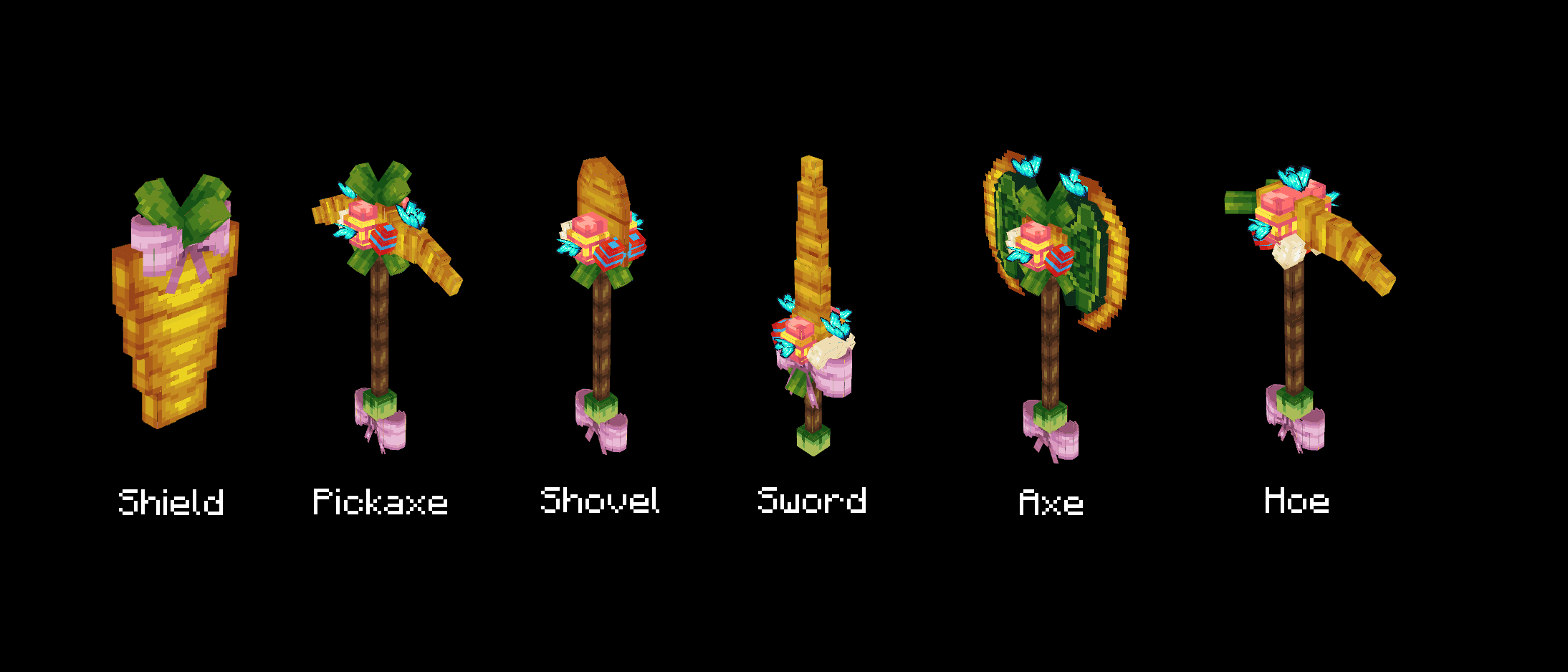 An Easter basket for Sunday breakfast is packed, the little rabbit hopping across the meadow and a beautiful hair wreath for your head; you can win all this in the normal chest.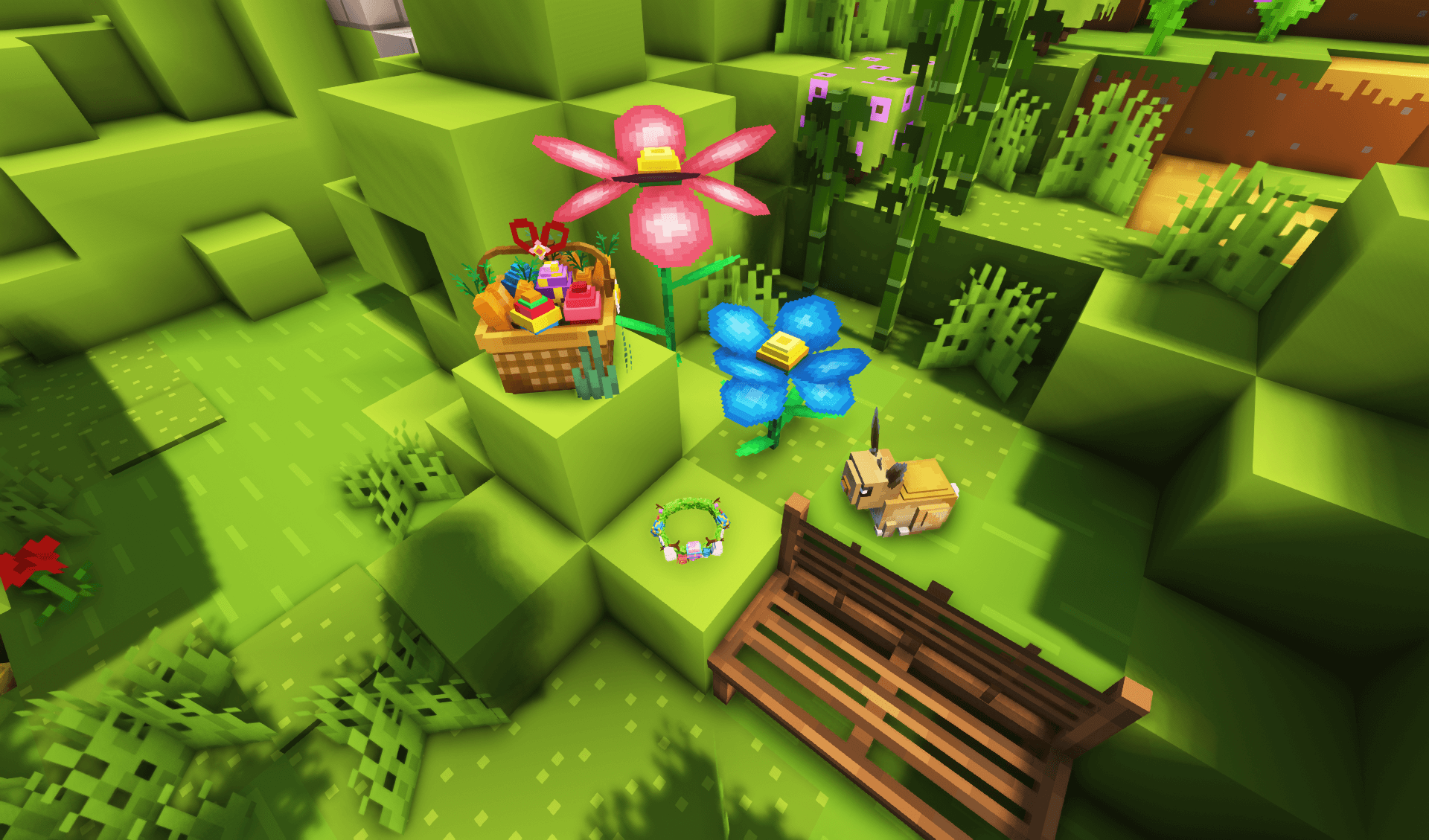 Easter is closely linked to spring, so to help you decorate your realms to match the season, there will be a special exhibition for the event in the Furniture Store. During the two weeks, you can redesign your garden, light up your realm with a flowery lamp or use new tables, benches, sofas, or shelves to decorate. So nothing stands in the way of redesigning your realm. We hope that we could make you curious about the furniture store and the furniture with its variations.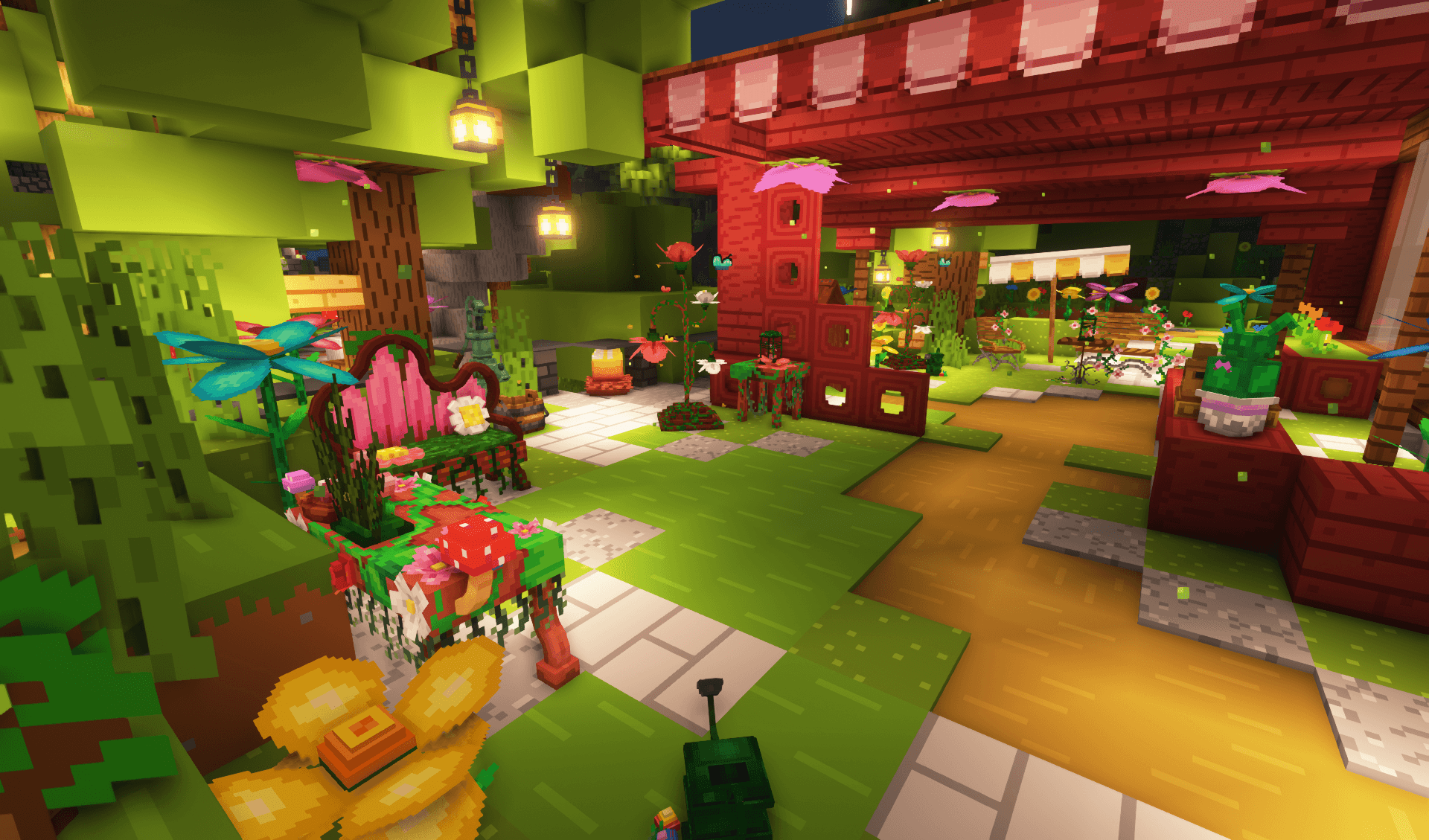 See you again at Friday for the next blog post! 😉