Hello there!
We're glad that you made it to our website. In this first post we would like to introduce ourselves and explain the concept of Landania.net.
Who are we?
First about us: We are currently a team of fifteen people, who have already gained a lot of experience in developing and managing Minecraft servers over the years. The owner FlooTastisch has already managed servers with over 3,000 players simultaneously. If you want to learn more about the team, check out the team section on the home page.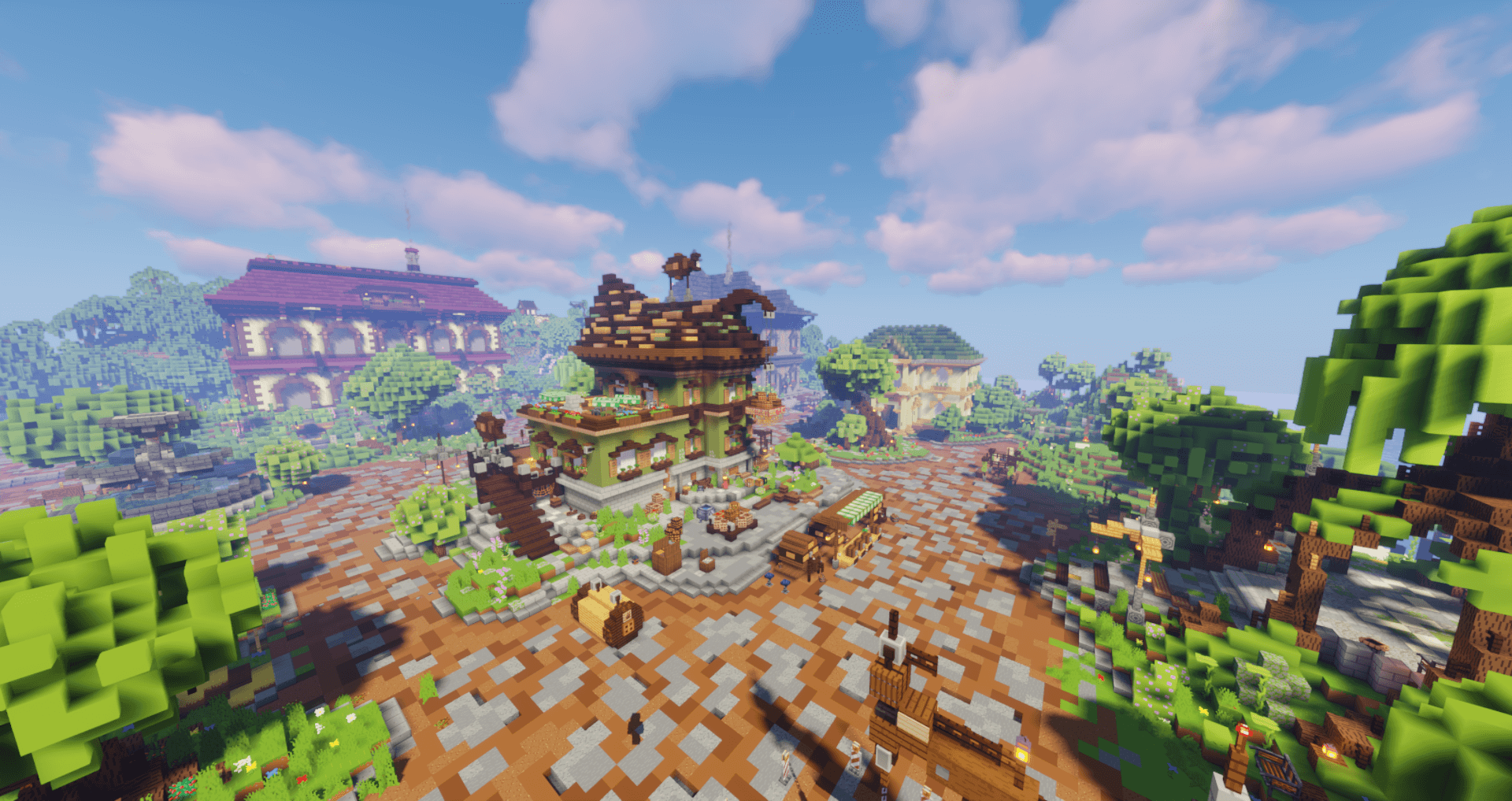 Mainworld overview
What is Landania?
You are on an island in the ocean – your island. You are free to farm, grow and rebuild this island to the island of your dreams. From trading with players, exploring the main world, improving your level, visiting your friends to collecting resources in the special farm worlds, all possibilities are open to you. With a resource pack that you automatically download when you enter the server, we've been able to provide a whole new experience for you. With new blocks, new mobs, custom inventories and lots of customization we're pushing Minecraft beyond its limits.
Island spawn
When will Landania be released?
Surely many of you will now ask yourselves when landania.net will open up, and today we want to dive into that question. In a nutshell, Landania.net will open in Q4 2022 and will be accessible to every player in an open beta after we have been working on it for over a year now. We will announce an exact date for the opening within the next weeks.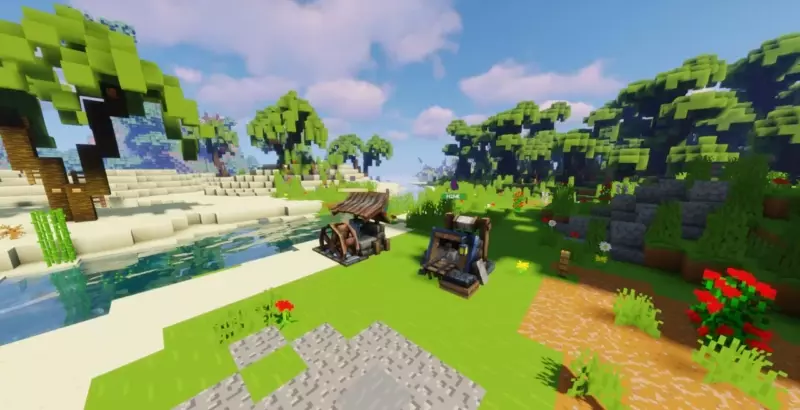 Custom machines
How to play on Landania?
We have always tried to use the latest game version during development, so it should not be a surprise that we use the latest game version 1.19 on our server. So you only need your own Minecraft Java Edition account, as well as version 1.19. Joining with Minecraft Bedrock Edition is not possible for now, but may be implemented in the future. You don't need any mods to enter the server, but of course you can play with mods like MysteryMod.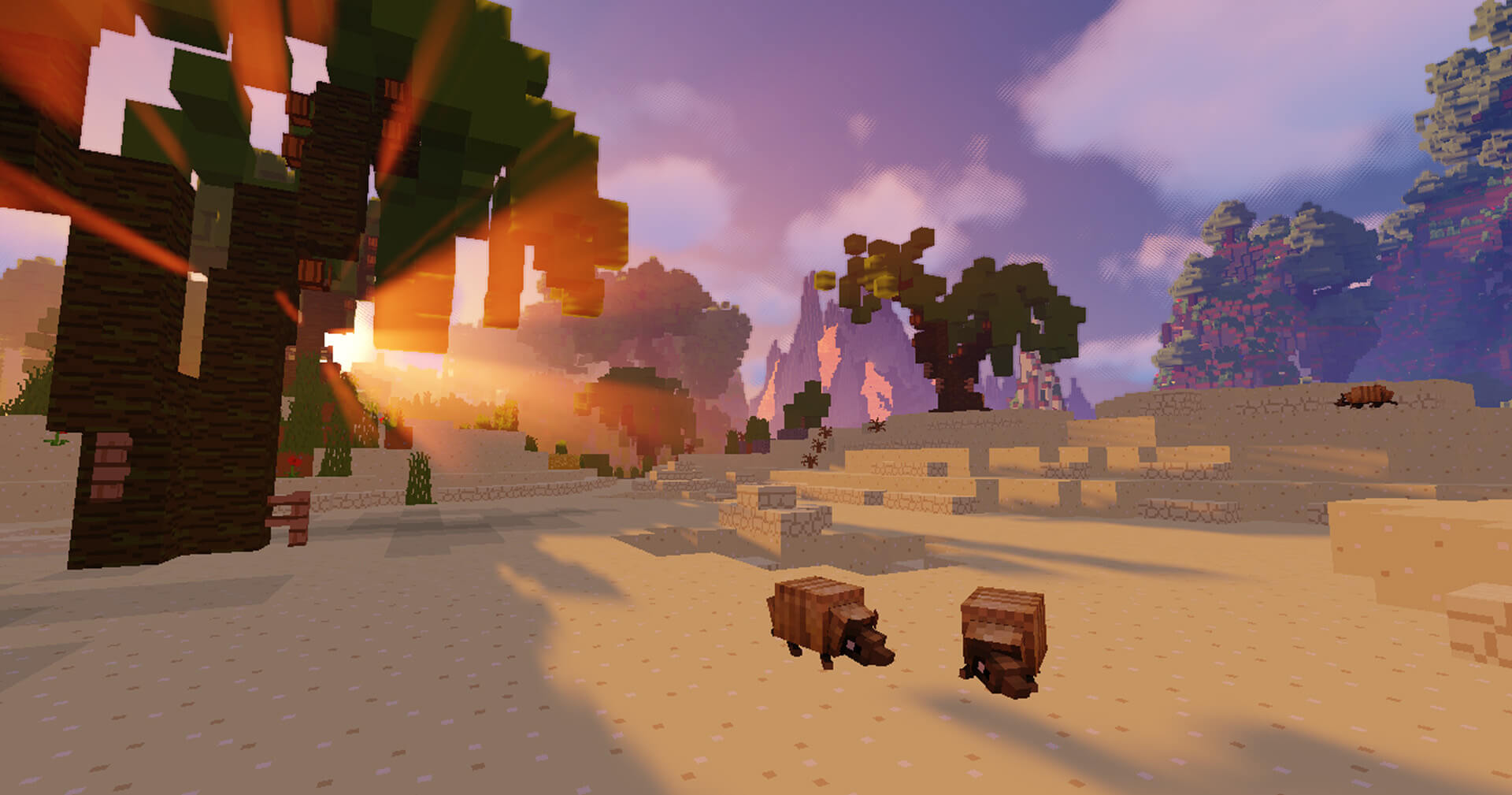 New mobs
One more thing…
On Landania.net we've decided to put a stop to scamming and use our own trading system that completely prevents scamming as long as you are using this system. Because of that we want to call ourselves a scam-free server.
Stay tuned for new updates!